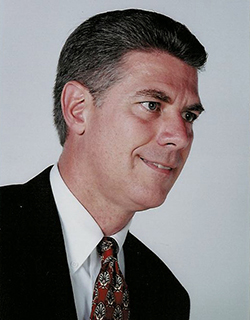 NMLS#: 2137908
Licensed in Colorado, Florida, Illinois, Iowa, Minnesota, Missouri, Texas and Wisconsin
About Me 
My mission is to provide you superior service with faster delivery at a better price.
Whether buying, selling, or refinancing, you need a first-class mortgage professional to evaluate your financing options. As a loan officer with Thompson Kane, I'm backed by a veteran in-house underwriting and loan processing team that's in a class by itself. Together we provide a fast and easy process that reduces the stress of finding and financing your home. With our experience, rates, and programs, you can count on Thompson Kane to identify the right mortgage for you.
My passion for real estate began when I was studying engineering at the University of Iowa and purchased my first home at the age of 19. I found the experience of ownership too exhilarating to ignore. Over my 30+ year career in real estate, I've generated over $7 billion of real estate financing commitments. That gives you a unique advantage in navigating the complex home financing process. I enjoy helping people achieve their dreams–nothing is more rewarding than sharing the news with a client that the loan on their dream home is closing.
I offer fast, friendly, and personalized service, simplifying the process to minimize stress and paperwork for you. Always easy to reach, I work directly with you to guide you through the process, from pre-approval through a smooth, on-time closing.
Get me involved early in your home buying process so you have a better idea of what you qualify for and to be in a stronger negotiation position when you find the home of your dreams.
I'm here to answer any questions you might have about our products and services. Feel free to contact me using any of the following methods: