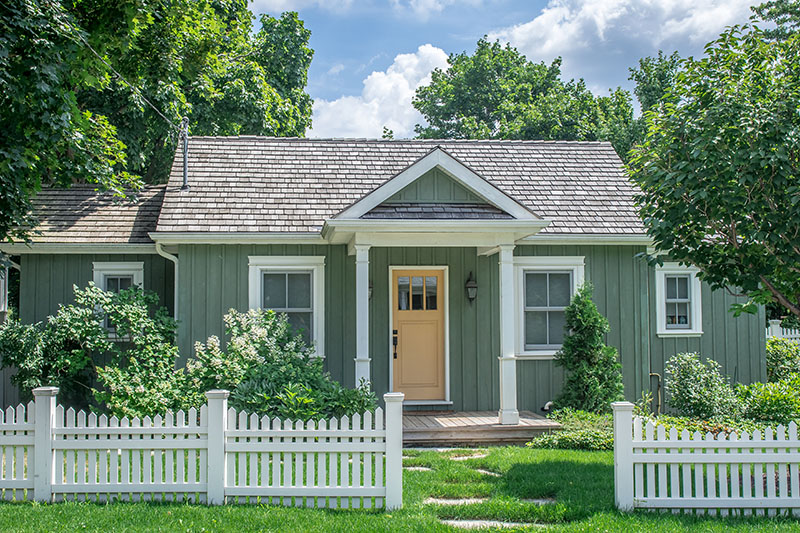 How to Set Your Home Apart from the Rest
Preparing your home for sale is an exciting time, but between organizing your belongings for the move and enhancing your current home, it can be a bit overwhelming. A quick sale is something that we all want to achieve, so where do you begin to ensure this happens? The basics. There are plenty of small touches you can incorporate that can give you an edge on your competition.
While your home may feel unique to you and your loved ones, potential buyers tend to value your home equally alongside most others in your neighborhood. It can deter your chances even more if your home is outdated or appears unkempt. Below, we have brainstormed some easy ways to set your residential listing apart from the crowd.
Declutter Heavy Traffic Areas
Nothing screams "I don't care" like a highly cluttered home, especially in the high traffic areas that buyers will be looking through. We've all been there. However, with competition so high today, it's crucial to put in the extra effort. This can even coincide with packing! Take a look at your belongings and decide what you need, what can be donated, and finally what can be tossed.
After you clear these areas of unnecessary belongings, it's time to clean. Not just an everyday wipe down, but a deep clean is needed when you are appealing to those potential prospects. Be sure to get to those areas you may have overlooked before. The corner of your ceilings, walls behind the couch, underneath your bed, and even in between your blinds are some areas to pay attention to. Not only will this improve your chances of a quick sale, you will be able to make your inspection go off without a hitch.
BonusTip:
During open houses, the home can start to build up a mess. It is crucial that you stay on top of this, so the last client has the same experience as the first. To ensure this, have cleaning products such as paper towels, Febreze, and multipurpose cleaner on hand. If you run out, order online and utilize a delivery service that can bring it to your location on the fly. You can even "throw" a candle into your cart, and your home will smell fresh for every buyer.
Improve the Landscaping
Curb appeal is everything. This is essentially everyone's first impression of your home, and when it comes to real estate, first impressions matter. Again, a flower bed with an abundance of weeds can give the impression of an unkempt home. Remember, the goal of showing a home is to give the potential buyers a sneak peek of what they can do with the space. If they see one big project dealing with the yard, that could be a major reason they decide not purchase your home. If you're feeling ambitious consider starting a home garden, this is a perfect way to show off the potential your yard has.
Curb appeal does not end with landscaping either. Think about every single thing that prospective buyers will see from the street. Does your screen door lean to one side? Are your shutters' paint chipped? Is your walkway cluttered? These are easy fixes and small touches that will make all the difference when those clients drive up in your neighborhood.
Update your Paint
Assuming your timeline and budget allow, freshening up some rooms with a new coat of paint can do wonders for your sale. There could be quite a few reasons for the necessity of a new color or just a simple re-do of your current color scheme. The color of a room may have more impact than you think. If you have darker tones throughout your home, it can give the illusion of a smaller space and limit the possibilities a buyer can see. Lighter, earthy tones will bring more light into your space and provide an easier base for new owners to start from.
Re-doing your current colors can be a great idea as well. If you have damage to the walls due to pets, odors due to tobacco, or just visible wear and tear, making the effort to conceal these issues will outweigh the costs of the job.
Set yourself up for success this buying season and show your home off with pride. When implementing these improvements you can relieve yourself of some of that pressing stress.