On the Caliber of Service Received from Thompson Kane…



"I had a phenomenal experience working with Thompson Kane…I came with little knowledge of the home-buying process and an abundance of worry. They did an amazing job walking me through the home buying process, what to expect, deadlines, and maintained constant communication so that I always felt at ease. They always responded personally and promptly! They were patient and thorough when answering any questions…The application process was simple, sending and signing documents was a breeze with their online platform, and all deadlines were completed on time. They were able to get me an interest rate that was much lower than expected, along with a lower monthly payment 🙂 They also referred me to an awesome realtor (Patti) who conducted business in the same personable fashion. 5 out of 5 stars and I would absolutely recommend."  –A.D. (reviewed on Google Business)
"My lender, Derek Couse, made everything so easy. I always knew the status of my loan application, he met me where I was (literally and figuratively), and just, in general, was awesome. Not to mention the screaming great rate I got. I will absolutely use them again if I refinance or buy a house in the future."  –D.A.
"Excellent service. Very proactive and solution oriented. Would recommend to anyone." –B.M.
"I can be a little indecisive, so it took me over 6 months to find what I was looking for, with a lot of false starts – but Patrick and his team handled everything with ease and great responsiveness." –R.S. (from Zillow.com reviews)
"…wow did Wes do an amazing job, handling my home buying experience, answering questions, and helping provide options that were in the best interests of my family. Wes truly cares about the people he works with and helps you find the best home buying options for your situation, not his." –M.T. (from Zillow.com reviews)
"We were so lucky to find Thompson Kane! Our loan officer supported us through the borrowing and home buying process in so many unexpected ways. He even helped us find the best realtor for the area we wanted to live. And he looked closely at where we were financially to help us decide how much house made sense for us. Other lenders were focused only on the biggest loan we could qualify for, but Thompson Kane understood we had other goals and helped us make sure those things factored into the choices we made. It was like staying at a Waldorf Astoria Hotel, where someone's always on duty, and they make you feel so well taken care of and confident in all your choices."  –C.M.
"Very accessible and helpful staff, always available and responsive, courteous, and willing to help with any questions. Felt like a lifelong customer! I would recommend to anyone!" –G. from Muskego, WI (Zillow.com review)
Our Commitment to Fair & Low Home Loan Rates
"I've put mortgages on houses or refinanced 10 times and this was the easiest and best…very efficient and their rate was much better than what any other lender offered." –A.M. from Zillow.com reviews
The original offered interest was very low compared to the market. Interest increased prior to registration by almost about 0.5%; however, Mr. Kane kept his promise with the interest rate. I liked Mr. Kane's ethics very much. –S.B. from Google reviews
"They were able to get me an interest rate that was much lower than expected along with getting a lower monthly payment :)" –A.B., Fort Atkinson
"All three times we've worked with them they were incredibly responsive and professional! They got us better rates than other mortgage lenders, too, which is a great pro to add to the list. We will definitely be working with them when we upgrade again! –L.B.
"Thompson Kane was outstanding to work with. They got back to us immediately and gave us all the information we needed and more on the refinancing process. They gave us excellent rates plus low closing costs, and everything was done online up to the final closing. We highly recommend Thompson Kane to anyone." –M.J. Zillow.com
"The rate we received was lower than anything I have seen working in the finance industry, and we are now sending some referrals his way because of his service and efficiency!" –M.K. Zillow.com
"We've been working with Thompson Kane for several years on residential and our investment properties. He and his team are super responsive, professional, and have the best rates. Highly recommended!" –R.W.
"Patrick was easy to work with and got us great rates. During the great buying market, he regularly reached out and notified us that we could refinance our loan at a lower interest rate. We refinanced twice…Saving money is always a good thing!" –J.M.
"Used Patrick for my mortgage and two refinances when the rates kept going down. He was great to work with and found me lower rates than any of the banks or credit unions in the area. Would highly recommend to anyone." –N.A. Google reviews
Putting the Latest and Best Technologies to Work for You
"The application process was simple, sending and signing documents was a breeze when using their online platform, and all deadlines were completed on time without road bumps." –Z. from Google business reviews
"First time homebuyer here. We had a lot of questions and Wes from Thompson Kane was great to work with. He also helped us refinance after just over a year. Very helpful team and convenient app."  –J.B.
"Thompson Kane's online application services…allowed me to do things on my own time…" –C.E.
"I was surprised when I emailed Patrick initially, on a Sunday no less, and he responded promptly with a link to a form to fill out for a preapproval. I was out shopping with a friend and was able to fill out the form on my phone and was preapproved the same afternoon. The web portal and communication were very convenient and easy. I would recommend working with Patrick to my closest friends and family." –A.S. (from Zillow.com reviews)
"…Docs were sent electronically which was so time-saving and efficient. They had some obstacles to overcome to get us the type of lending we needed for our property purchase. They worked hard to get this accomplished and saved us quite a few headaches. We cannot recommend them enough!" –S.S.
"I had a great experience refinancing my mortgage with Thompson Kane. Being a 74 year old widow, I was worried about dealing over the internet, but everyone I spoke to with made me feel comfortable and reached out to confirm they had received the documents." –M.R., Lake Bluff, IL
"…time was of the essence and Patrick understood that from the first moment. He was on top of everything from start to finish, quick with what we needed to do, and quick with confirmation. We got a link to get pre-approved and the computer process was user friendly and seamless." –G.A. and S.A. (from a Zillow.com review)
"We have worked with Wes twice now and couldn't be happier with how easy he and his team make the process! They are very flexible with meeting times and utilize top technology making them the ideal team to work with!" –D.M. (from Zillow.com reviews)
With today's best web and mobile tools at your disposal, we provide an easy application process you can use anywhere, any time. Upload all your documents securely, edit your information, and stay on top of your in-progress home loan as we guide you from pre-approval through closing.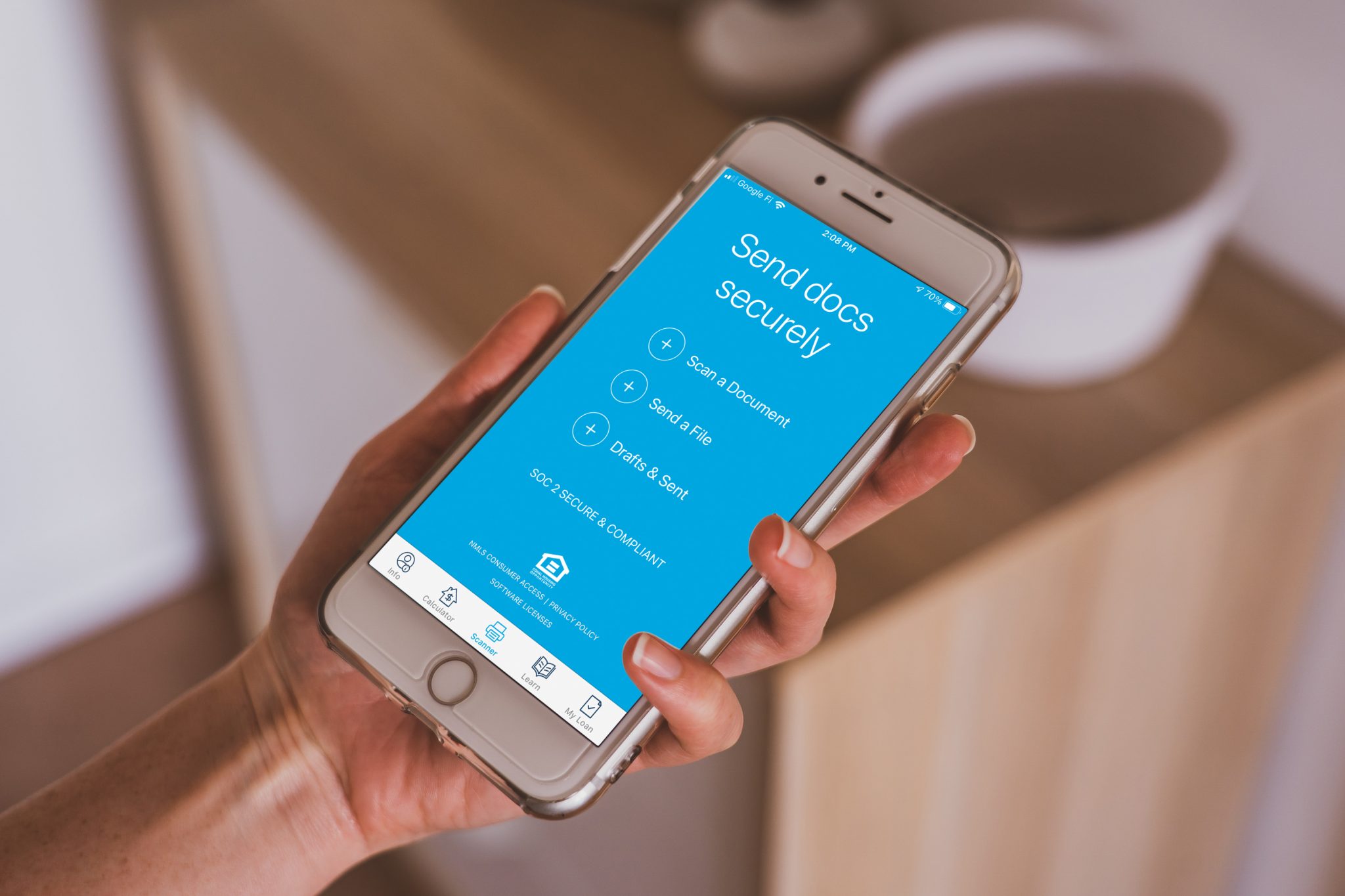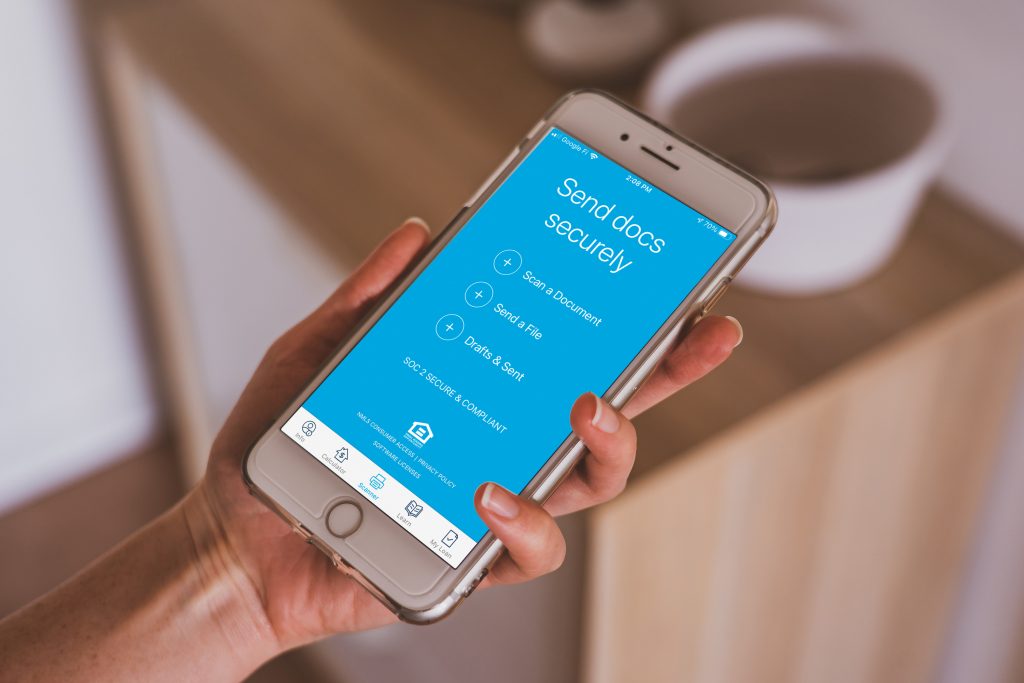 Start your home-ownership journey any time, anywhere
with our easy-to-use and convenient home mortgage loan mobile app!
First-time Homebuyers Share Their Stories…
"It was absolutely a pleasure to work with Patrick at Thompson Kane! We worked with him to buy and refinance our first home and he was so wonderfully patient with us. He was always available to answer our questions, and we had a lot of them as first-time homebuyers. He really helped us through every step of the process, which saved us a lot of stress as we dealt with a lot of unknowns. We highly, highly recommend Thompson Kane!" –R.O.
"Thompson Kane was incredible…my loan officer Tom was simply amazing. As a first-time home buyer, I needed all the help I could get, and Tom was there to walk me through every step of the process and answer ANY question I had. I cannot recommend this company enough. The level of caring and attention to detail is exemplary." –E.S.
"Very knowledgeable and great to work with for our home loan. If you're looking for a place that makes the process easy, I highly recommend Thompson Kane. This was our first house and working with Thompson Kane helped us feel at ease." –C.B.
"Wow!! These guys are incredible! I'm a first time home buyer and was really worried about buying my first home. Thompson Kane took great care of me and explained the whole process and what to expect. I was expecting a very stressful and long drawn out process – not the case. They pretty much took my hand and guided me through the very smooth path of buying my first house. Super pleased with the service provided.. A++++!!!" –T.E.
"If you are a first time home buyer like me, or just looking for a good mortgage loan expert who can ensure an easy process, I would highly recommend Thompson Kane. Wes Kane made the process easy, stress free and seamless! Thanks again!" – L.S.
Thompson Kane is Flexible, Able to Move Quicker than the Big Banks
Thompson Kane is the absolute best. Our home mortgage loan officer made the process of purchasing a vacation home super simple. It took less than 30 days from accepted offer to closing of the property. I'd recommend anyone to this awesome team!" –J.L.
"In a hot market, our normal lender could not close quickly, so we had to look for options. Patrick was a GREAT choice. Always available, and provides accurate, timely information, and helped us close on a fantastic property that we would have lost without him." –A.K. (Zillow.com review)
"The entire process was very organized and professional. Thank you so much to Patrick and everyone in his office. I should also mention that I was referred to Patrick after months of trying to refinance with a well known large bank. We closed in less than a month with Patrick. Thanks again!" –C.K. (Zillow.com review)
"We bought a beautiful cabin near Mauston a couple of months ago. We tried JPM Chase, and were extremely disappointed by their service. Our realtor then put us in contact with Patrick and Christine at Thompson Kane, who helped us navigate the process very professionally. Very impressed, thanks guys." –F.S.
"Very happy with our experience, after getting the runaround from two other mortgage lenders, these guys were fast, efficient, and easy to reach." –A.N.
"We had reached out to multiple lenders…Wes turned out to be a thorough professional. He sticks to what he commits verbally and ensures that his customers go through a smooth lending process with no surprises or hiccups. The entire process for us from start to end was a breeze." –A
"…Being careful, we got a second opinion and found that Thompson Kane offered the most competitive rates and lowest closing costs. If we ever need to refi or purchase another home, we will be coming back." –N.F. from Zillow.com
"Patrick exceeded all of my expectations; he beat my bank's quote and timing, which helped me quickly close…Highly recommended!" –E.V. from Middleton
Kudos for Problem Solving
"So I'm stuck in a new town in Iowa with a house I bought for cash just a little less than 6 months ago. I don't know any bankers and worse, no bankers know me. An opportunity comes my way and I need cash quick! Everything is tied up! So I call TK and BOOM!; before you know it, I have the cash I need when all other lenders balked. And what a great deal!!! Long story, short – I got my money and I funded the opportunity and all is well!! What a quick, easy experience!" –J.D.
I worked with Wes @ Thompson Kane for my own purchases, as well as purchases for my clients. The team has consistently out performed our expectations, and resolved every problem with utmost urgency. Never had a delay in closing because of lender readiness! This is the team to have on our side!"  –H.O.
"Excellent work. Closed on time despite short notice. Others couldn't do it. TK did it. Thank you." –I.I.
"We found Thompson Kane while in the process of buying a very unique home. The property was being used as a commercial business at the time of our purchase, although originally a single-family home. Securing a mortgage on this home was challenging. Our original lender turned us away as they were not able to offer flexibility while we waited for city zoning to go through. Looking back, I am thrilled that we hit that roadblock, because we may not have secured our loan through Thompson Kane otherwise. From the zoning changes to the property comps in the appraisal, navigating all the barriers to entry on this property required a special skillset, an impressive attention to detail, and overall dedication that we were not able to find with anyone other than Patrick at Thompson Kane. He truly was our champion throughout the home buying process." –K.R.
"We moved from the Northwest and needed a bridge loan followed by a permanent fixed loan that accommodated our buying and selling schedule…Patrick was a good listener and a responsive and thorough professional advisor on every occasion. Very good service." –J.T.P. from Zillow.com review
"Wes helped us through the process of building a new house. He was great at evaluating the ins and outs of VA financing. He made the process painless. Thanks Wes!" –T.N.
Ready to Buy or Refinance with a Thompson Kane Home Loan?
We'll help you assess your personal financial position to determine:
» How much you will qualify to borrow
» What kind and size of home loan best suits your objectives
» What your mortgage payments might look like
» Whether you can qualify for a VA, FHA, USDA or Jumbo home loan
Learn About Thompson Kane's Values and Culture
Questions about Thompson Kane & Company careers or mortgage loan options?
Contact us online, or call (800)228-9270