Navigating Higher Mortgage Rates: Essential Insights for Homebuyers
With today's higher mortgage rates, many prospective homebuyers are left wondering how this will impact their plans. While higher interest rates present challenges, being proactive and working with the trusted advisors at Thompson Kane can empower you to make the right moves.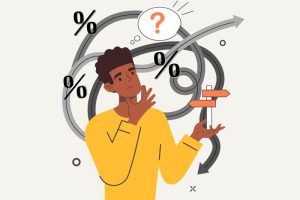 What Do Higher Mortgage Rates Mean for You?
As rates go up, so do monthly mortgage payments. This means you'll need to look closely at your budget to ensure you can still afford the payments comfortably. Higher rates could also price some buyers out of the market entirely. At the same time, existing homeowners who financed at low rates may hold off on selling as costs increase. That can cause a shortage of existing homes available for sale, which puts additional upward pressure on home prices
Strategic Tips for Homebuyers
Acting quickly, before rates climb further could lead to significant long-term savings. Be open to considering different mortgage products, as options and terms vary. Getting pre-approved early on will allow you to jump on opportunities when they arise.
Lean on the Experts
Work closely with a Thompson Kane mortgage expert and a real estate agent with deep experience in helping clients navigate changing markets. Their expertise and personalized guidance can prove invaluable for weathering fluctuations in interest rates.
The Bottom Line
While higher interest rates present headwinds, savvy homebuyers can still achieve their dreams of ownership without overextending their finances. Staying flexible, seeking expert counsel, and keeping your goals in sight will empower you to make the right moves in today's housing market. Start empowering yourself now to plan better around today's homebuying challenges. Here's is a helpful article to read as you continue on the path to homeownership today. And of course, don't hesitate to reach out to us if you have any questions about your home buying strategy.